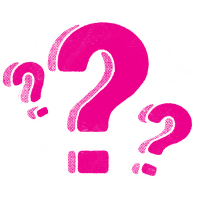 This entirely depends on the watch you are buying. We will always tell you of any flaws in terms of how close our watches are to the authentic version.
An automatic movement uses kinetic energy to power itself. This means that no battery is used within the watch. A quartz movement is a battery-powered movement. Most high-end authentic watches use automatic movements.
Just like an authentic watch, this entirely depends on how well you treat your watch. An automatic watch should be taken to your local watch-smith for servicing every year, approximately. This will ensure that all parts are well-oiled and in the correct position, keeping the parts in good condition and running for a long time. Realistically if you take good care of your watch and get it serviced regularly, your watch can last for many years, just like its authentic counterpart.
A chronograph is a small dial on the watch's face. Some watches may have 1 chronograph and some can have 4+. They are usually used to show seconds, a stopwatch function, or show times for different time zones. All of our watches with chronographs have fully functioning chronographs, just like the authentic version (unless stated otherwise).
Our suggestion would be "Try to get genuine watches". There is no way high-end replicas from any factories are flawless. You should start making price comparisons between genuine and replicas. Let's say, you want a Rolex Daytona 116518, price of the genuine watch is around $25,000 while the high-end replica is around $900. Will you expect flawlessly? There is always a flaw even though only a very small one. But a high-end replica is very close to a genuine one, probably 90%-95%.
Our suggestion would be "Try to get genuine watches" again. Most of the high-end replica watches are only gold plated which is only about 10 microns thick, and some factories made it thicker around 30 microns with real gold, and the price will be consequently higher. But there are no solid gold replica watches.
The fact is that replica watches are made in, and the majority of their parts are sourced from, China. A few sellers are selling hand-building higher-quality rep watches based in places in Europe or Asia, but 98% of rep dealers come from mainland China. Any site or anyone that tells you that their watches are made by Swiss watchmakers, or made in Italy, Japan, or whatever they are just scamming you.
There are only quite rare replicas made by replica factories with genuine Swiss ETA. Most of the high-end replica movements are a clone of it, called Asian ETA. You may come across a replica that features a genuine Swiss movement sometimes but even that be careful – often the movement will turn out to be a Chinese copy (which is fine if that's what you're paying for – in fact, most of the Chinese movements are pretty much as good as the Swiss equivalent anyhow).
Please kindly remember, we are on different sides of our planet sometimes. Please refer to our time zone before you judge this. Our working hour is based on the Chinese time zone. Sometimes we have overload emails or chats to respond to as well, please be kindly patient. But one thing is for sure: you will get a reply for sure.
But I think you are asking the wrong person! If you suspect a thief and ask "are you a thief?", what do you think the answer would be? The best thing you can do is start making judgments from many aspects of the website, the profile, the updates, testimony, rep forums, and people, or just risk yourself for a try. There are always some points you should notice if the seller real or not. 
Sorry, we can not! I believe that you know we run a replica business, which can be done only underground.
Normally we will need 2-3 business days to handle your order. Sometimes we have overload orders and the factory is short in parts stock, and we also need time to do the proper Quality Control process for each order. It will take some time because not every piece of the watch is in perfect condition. Sometimes we need to return to the factories to replace them with a good one. Please be patient, and keep in touch with us.
Yes, we will send you QC pictures and videos of your real product that we going to deliver to you. We will not deliver your order before we get confirmation and approval from you.
Please contact us for further information if you have any questions about the QC pictures and videos. We will be glad to help you solve the problems.
You can visit our Shipping Methods page. If you have some experience sending a replica to your country safely, just let us know how you did, and we will just follow up. If you don't have experience, we know exactly how to deliver your order safely to your country. Our shipping agent is very experienced at handling this matter.
We always declare as a "watch" or "timer" or "gift", we can't mislead the declaration, or else you won't get anything. Sometimes we put Fashion Watch, Repaired Watches, Toy Watches, etc. If you want us to declare any value (usually for experienced customers) just let us know. But if you don't have experience, let us decide based on our experiences, usually, we declare the value between $15 – $50.
Yes, we will 100% provide a tracking number for each order. However, you need to understand that sometimes we can't give you a tracking number right away after we submit your package to the shipping agent. And when you received the tracking number, sometimes it hasn't shown up any status on the online tracking system yet, it will need 1-2 working days especially when we submit your package on weekend.
DO NOT CALL DHL, EMS, or any logistic company related to your shipment for any reason. Contact us, communicate and just relax. Keep in mind, sometimes we use the regular postal offices to make it safe, and mostly they are very slow. Do not panic, just relax, and contact us for any matters.
That is their job to check, but again they will only do general random checks from million or billion of packages they received every day. Most of the time we have no problems, just don't act to raise their suspicion. Contact us for any assistance.
Simply contact us for this matter, usually, they need a price and payment proofs. We will provide an invoice of your package with any particular match amount with your package declaration. Just be calm and do not panic.
Check the video that we sent while the Quality Control process. We never deliver dead watches, you can notice from the serial number on some models as well the pictures or videos from QC will be the exactly same as what you
get. There are some possibilities:
You need to do a big shake on your watch and do manual winding to fill the power in.
Since we both agree to declare small value to avoid customs issues and fees, there will not be treated as high-value packages sometimes. So, it is possibly caused by bounces or shakes while the shipping process.
We will give you 2 options as part of our warranty coverage
Go to local repair (because it is a usually minor issue caused by shakes and some small screws are loose). Find out the price and we will cover the cost if it's reasonable. This option is usually for someone who doesn't want to wait any longer to send back, repair, and re-deliver.
Return the watch to us, and we will repair it. Please note that it will take time. Just be patient to wait until all is solved and we can deliver it back. Return shipping cost will be on your side. There are some requirements for shipping matters:
Use EMS or the regular postal office (registered mail) in your area. DO NOT use some major logistics companies like FedEx or DHL.
Declare as: broken watch (timer) to repair less than $10 value
We will give you the return address if you want to choose this option
It depends on how big the problem is. Please understand the following return handling:
We will do an inspection what is the real problem with your watch.
We will repair it with our technician if it's not a major problem.
We will return to the factory with some problem proofs and let them decide what
to do if it is major problem.
The factory will return it to our store and we will do the final checking after it is
fully repaired.
We prepare to re-delivery to your address again.
Sorry, YOU CAN'T REPLACE YOUR WATCH WITH OTHER MODELS as we have a
no-return policy with the factories.
In the worst-case scenario, you will get a movement replacement or the same unit
replacement. It depends on the condition of your returned watch physically.
All this process will take time. Please be kindly patient to wait, we will do the job,
only need some time.